There are a number of courses offered by Safe-Sure Care Ltd. All staff should have Mandatory Fire training as part of their induction. In the care sector there have been a number of recent fire's in Care Homes. The CQC are concentrating heavily on fire safety compliance as part of their inspection processes.
Every industry needs to undertake a risk assessment to ascertain the level of fire training required. All businesses should train every member of staff in Basic Fire Awareness and have a number of staff acting as Fire Wardens.
There are a number of solutions that Safe-Sure Care can provide for this course. Either as an introduction 1 hr mandatory session combined in its 4 hour or 6 hour induction program. (check out the information on the combined session) or as a 3 hour stand alone fire training session to incorporate your own emergency systems and evacuation plans. They can be certified through Safe-Sure Care or through its Accreditation Centre, Protrainings.uk. as registered or accredited courses.
"This training is an excellent interactive course, it really helped me think about what actions I need to take to keep my patients safe in the event of a fire"
Mandatory Fire Training Course Summary
Legal Framework
Causes of Fire  
Fire safety systems 
Fire detection
Fire Prevention
Fire risk assessments
Action in fire
Fire fighting equipment (Theory only)
For the three hour course it can include a demonstration and an activity of your companies own fire alarm system and evacuation plan.
Evacuation procedures and equipment (to include your own equipment)
Emergency Fire plans -Working with your plans 
This course meets the requirements of HSE and the Fire Safety Order (2005) for organisations/companies to provide a Basic Fire Awareness induction to their staff.
How Many can Attend Training?
We will run this course for a maximum of 15 participants. This class size is limited to allow all participants to take part in the practical aspects of the course.
Who will Conduct the Training?
All our Fire and Safety training will be conducted by a NEBOSH certified trainer with experience in fire safety in the care home industry. So with combined expertise of Nursing and Fire Safety, you know ultimately through educating your staff your residents will be in safe hands.
This 1 hr course can be taken combined with other safety subjects to make up a 3,4 or 6 hour package for any induction. Contact Safe-Sure Care to arrange a package to suit your needs.
A 3 hr course can be conducted to include your own fire safety equipment and evacuation plans
Participants will be issued with a certificate of attendance from Safe-Sure Care ltd which is valid for a period of one year
Mandatory Training through Protrainings.uk
An alternative course is available through Protrainings.uk . This can be taken as a on line course or a classroom training session with an instructor from Safe-Sure Care ltd. Check the link here for the on line course or contact Safe-Sure Care to arrange a classroom course.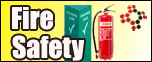 Accredited/Regulated Mandatory Training through Protrainings.uk
Accredited Courses through the authorising body TQUK are also available through Protrainings.uk
Fire Warden/Fire Marshall Training through Protrainings.uk
Training for Fire Wardens/Marshalls or any Managers responsible for their fire safety procedures can gain training through Protraings.uk certification or Accredited/Regulated through TQUK.
Protrainings.uk certification:
This course can be taken on line or as a classroom course, for classroom courses please contact Safe-Sure Care Ltd on their enquiry form.
TQUK regulated certification:
This course is accredited through the authorising body and is suitable for any company who require OFQUAL certification.